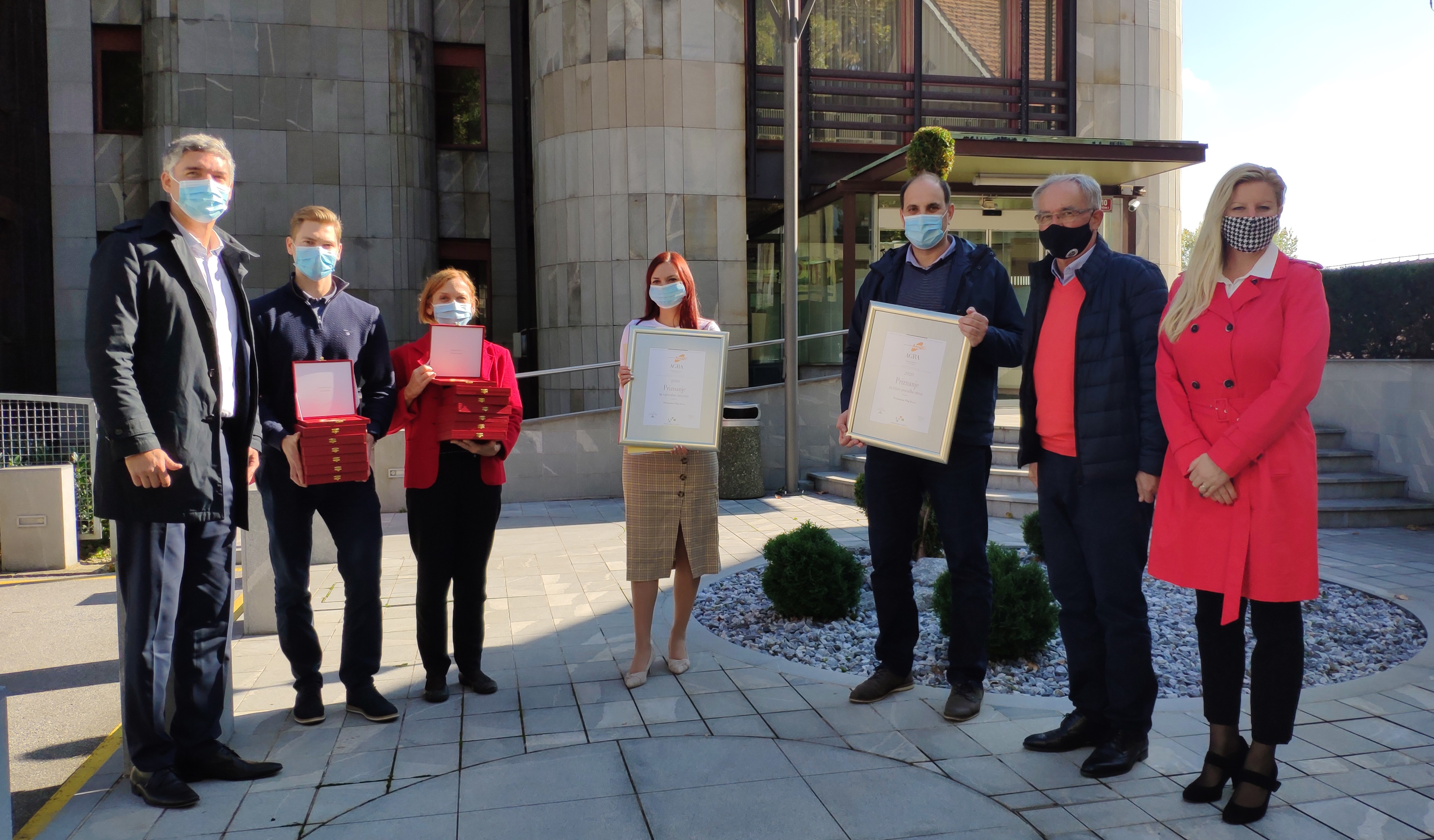 Representatives of the Pomurje Fair visited us at the company's headquarters and handed us this year's collection of awards for the exceptional quality of Perutnina Ptuj products at the international evaluation of meat and meat products in Gornja Radgona.
43 awards, including as many as 14 champion titles, which Perutnina Ptuj products received at this year's 41st International Evaluation of Meat and Meat Products, were delivered to our home by the representatives of the Pomurje Fair. The coronavirus epidemic also affected the this years award ceremony, so we were delighted by the visit of Janez Erjavec, President of the Pomurje Fair, and his colleagues, who delivered the awards to Ptuj. We were happy to take them over.
"I accept the awards on behalf of my colleagues, who are most responsible for the exceptional quality of our products through their daily work," said Borut Damiš, director of the Meat Industry Ptuj plant. He was joined by colleagues from the development department, head Florijan Cajzek, and Vera Šmigoc Ajdič and Sabina Vrecl, heads of development projects.
Read more about the award-winning products in the 43 Awards for product quality article.