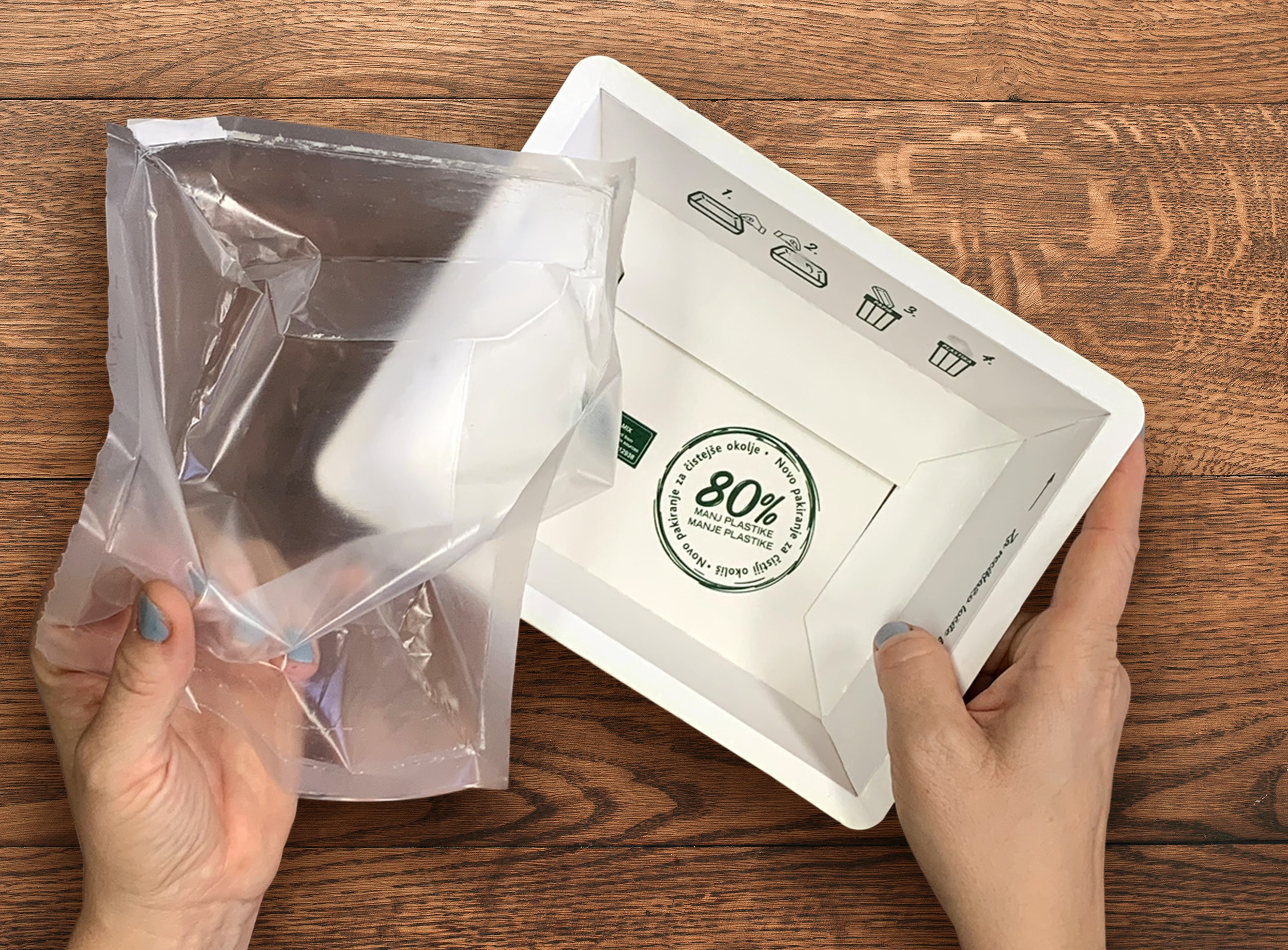 With the issuance of the first non-financial report, the Perutnina Ptuj Group indicated a serious approach and strategic orientation towards sustainable development. In the report, we report on our economic, environmental and social impacts, and with the packaging, which we presented with a new line of prepared refrigerated products, we prove our orientations with actions.
As reported in the non-financial report for 2019, we are using more and more renewable materials. This year, we took an additional step in this direction and chose a new form and type of packaging for the new line of refrigerated ready-made products. New packaging consists of two materials, cardboard and plastic, and contains as much as 80% less plastic than comparable alternative packaging based on plastic. The materials used meet the requirements of the circular economy of recycling: a cardboard base that is biodegradable is discarded in a paper container, and a plastic foil declared as a mono-material is discarded in a plastic container. Finally yet importantly, the total weight of the packaging is fourteen percent lower, which means less waste after use.
Environmentally responsible
According to the results published in the non-financial report, the Perutnina Ptuj Group reduced the consumption of non-renewable materials by 1 percentage point in 2019 compared to 2018, despite the fact that we used 2 percentage points more materials. Compared to the previous year, fuel consumption from renewable sources also increased by 2 percentage points, while total fuel consumption increased by 1 percentage point. Thus, we reduced our greenhouse gas CO2 emissions by 107 tons compared to 2018 emissions.